A yacht charter to Italy gives you a wide range of destinations to go to, and Arthaud Yachting has an enormous selection of luxurious yachts for rent. Going to Italy on a yacht will be ideal for spending time in the Mediterranean. Whether you want to revel in the beautiful Amalfi Coast or visit islands, a yacht will help you do so in style. There are so many islands, sand beaches and cities with fascinating sceneries and cultural history in Italy. The country is ideal for all types of charter guests, and it's one of the most popular cruising regions.
rent a yacht in Italy, start your yacht trip in Naples, make a stop at Capri, the home to a beautiful sea, Amalfi, the UNESCO heritage site, and islands like Stromboli and Eolian. Below are some of the Italian destinations you should include in your yacht itinerary.
Top Yacht Destinations in Italy
Naples.
The best way to start your journey is by stopping at Naples, which is the capital of Campania. It is also among the largest and oldest Italian Municipalities that is uninhabited. While in Naples, make you visit Palazzo Reale, Pompeii, Vesuvius and Pio Monte.
Ischia.
Take your yacht to Ischia, the magnificent island. There is so much to do here, including going to the Poseidon gardens as you watch the Mt Epomeo volcano. For relaxation purposes, the island has some famous spa centres that will serve what you want. For beach life, go to the fantastic beaches like Lido, Pagada, San Pietro and Maronti.
Capri
Capri is a famous island in Italy, with a coastline that is surrounded by impressive cliffs. Anchor in Capri to enjoy various water activities in the ever-buzzing Marina Piccola. With the help of a local taxi, tour the villages around to see and experience how the natives live.
Positano.
Positano is an Italian village, and there is a popular myth that Poseidon founded it. The village is a territory between hills that lead to the coast. There is a classy resort with Moorish-design architecture offering a great view of the houses and mountains in the area.
Amalfi.
Don't forget to make a stop at the UNESCO heritage site, Amalfi. Amalfi is amidst numerous cliffs, giving off a taste of the Mediterranean landscape. You can visit the Saint Andrea Cathedral, a church constructed in the 11th century, offering splendid views.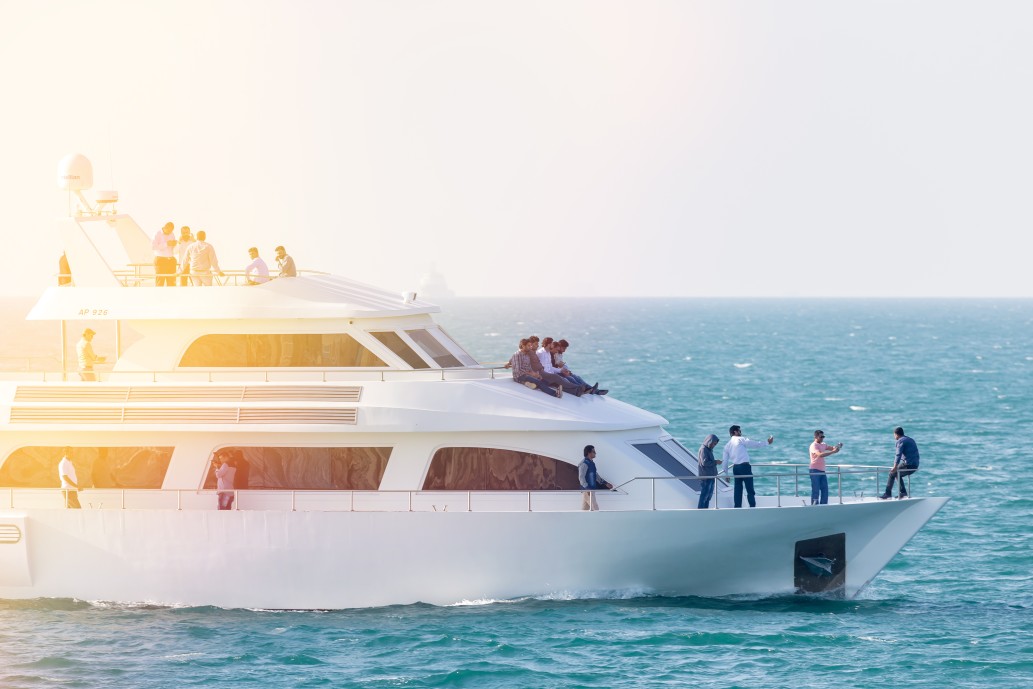 Stromboli.
Stromboli is a well-known volcanic island in Italy filled with village life. Take a stroll in the village, and go on a hike to the top of the volcano. Go back to your yacht have dinner as you proceed to other destinations such as Lipari to watch as the volcano erupts at night.
Panarea.
Make sure you stop at Panarea for the Aeolian Archipelago. Panarea is a peaceful place that offers endless hours of relaxation, thanks to the sandy beaches and great local food.
Lipari.
Lipari is another Italian destination worth visiting. The area offers a local atmosphere and fantastic nightlife. Enjoy the Eolian Island as you visit some historical houses and streets as you walk through the city.
Taormina.
Ensure you make a stop at the old Taormina village, tour the oldest theatre in Italy and shop in the luxury shops and boutiques. To enjoy primitive gems and architecture, stop at the St Nicolas Cathedral and the Villa Comunale garden.
Riposto.
Riposto is a famous fisherman village that you will find at the bottom of a very active volcano. The village has a lot of sea activities, so you will only find fishermen along the dock. Organize a helicopter ride to view the monster volcano above as you take nice pictures.
Summary
The stops mentioned in this guide are just but a glimpse of the sailing ideas in Italy. Other excellent marinas are waiting for you, such as Punta Ala and La Maddalena. Italy has a lot of potential when yachting is concerned, and you will indeed have a great time. Invite some of your friends and family, rent a yacht in Italy and have the best Italian sailing experience. Arthaud Yachting offers luxurious yachts for renting, and you will also get excellent services such as crew members on boards and various sports activities. Indeed, the Italian coastline has so much to offer, and you will be happy to go yachting in this country.